Hidden Hideouts Skyrim mod will give you even more places to hide
If you're one of those people who loves finding hidden areas of a video game, you'll love the new Skyrim mod – Hidden Hideouts of Skyrim. It adds more than 20 locations to the Skyrim world, locations include places like a grotto hidden under a waterfall, and a small cabin in an abandoned boat.
What's even cooler about some of these new Hidden Hideouts of Skyrim is they haven't just been created and then left like that. Instead, the modder has added notes to some of the hideouts, notes that look like they were left by the person who created the space — and telling the player why they were created there.
Advertising
Once installed, if you set it up for its standard use, you'll be able to find the hideouts in this mod via a guidebook or map markers. If, however, you prefer to explore and stumble across them yourself, make sure you set it up not to include map markers.
For more on the Hidden Hideouts of Skyrim mod, check the as-always fabulous Brodual video below. You can download the hideouts mod at Skyrim Nexus.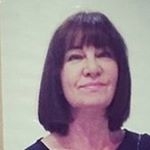 Latest posts by Michelle Topham
(see all)