I have to admit I am thrilled when any anime streaming platform other than Sony-owned Crunchyroll strikes a deal with a Japanese company for exclusive streaming of their anime catalog.
After all, as Crunchyroll increasingly builds up a monopoly of anime titles (which is worrying), any exclusive deal another streaming platform gets gives more freedom of access to anime fans.
Advertising
And less of an iron fist to Crunchyroll.
HIDIVE gets a deal with MBS via Sentai Filmworks
Thus, the news out this week that AMC Networks-owned HIDIVE has just struck a deal with Japan's MBS (Mainichi Broadcasting System) through its subsidiary Sentai Filmworks (Sentai), and so will get exclusive streaming rights to part of their slate of anime, pleases me no end.
Not only is HIDIVE cheaper than Crunchyroll, with its $4.99 a month unlimited access versus Crunchyroll's $7.99 for their basic service, it also offers more uncensored content than censor-happy Crunchyroll.
If you prefer dubbed anime rather than subtitled, HIDIVE is often faster getting them online and usually offers more of them.
Throw in that HIDIVE's player works, whereas Crunchyroll's always seems to have issues (which is amazing considering the huge amount of money Sony could afford to throw at it to fix it) and, for me, while I watch anime on both services, if I had to choose, HIDIVE would likely win out.
Advertising
With around 500 shows/movies to watch as well, there is also something on HIDIVE for everyone.
The new Sentai/MBS deal will give the American streaming service both streaming (and likely distribution rights) for a big part of the MBS slate of anime titles.
On top of that, HIDIVE has already announced the highly-anticipated anime The Most Heretical Last Boss Queen: from Villainess to Savior is part of that deal, with the 12-episode series based on the hit fantasy light novel by Tenichi being streamed exclusively on HIDIVE. (see info about the anime on My Anime List)
At the moment, the anime is scheduled to premiere sometime in July.
The remaining titles included in the HIDIVE/MBS deal will be announced in coming months, with all anime shows available to stream in all global markets outside Asia.
Considering MBS has co-produced massive hits like Attack on Titan, Full Metal Alchemist and Jujutsu Kaisen in the past, this deal is even more exciting.
You can subscribe to HIDIVE via the service itself, or via Amazon Prime or The Roku Channel.
And, if you are as opposed to monopolies as I am, you probably should.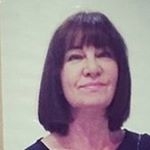 Latest posts by Michelle Topham
(see all)