Japanese pop rock band Higedan' White Noise' is the official Tokyo Revengers Christmas Showdown Arc opening theme song and, man, is it a helluva banger.
Not only a superb rock song but, with its catchy melody, also ridiculously addictive. (I would know, as I have just listened to it on a loop on Spotify for the better part of an hour)
Then again how good this song is will not be surprising to anyone who watched the first season of Tokyo Revengers as, remember, Higedan also performed the superb 'Cry Baby', the opening theme song for that anime.
In my opinion though, 'White Noise' is even better because, man, that melody and that bangin' beat just sticks in your brain.
'White Noise' was officially released as a digital single on January 11th.
To promote the release, Higedan, aka Official Hige Dandism, released a full music video for 'White Noise' that fans must love, as it has already racked up over 1.6 million views on YouTube and counting.
Official Hige Dandism's 'White Noise' music video features the band performing the song on a parking lot while stuntmen do car and motorcycle stunts around them.
The song is also featured on the anime's creditless opening animation sequence (watch that below).
Now watch Higedan's 'White Noise' music video, then play the hell out of the song on Spotify, as this one truly deserves a few hundred million plays.
And, of course, subscribe to Official Hige Dandism's YouTube channel for more fabulous rock music from the phenomenally talented Japanese band.
The Tokyo Revengers Christmas Showdown Arc premiered on January 8th, 2023, although it has yet to begin airing in the west.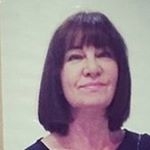 Latest posts by Michelle Topham
(see all)