High Card creditless opening animation showcases the anime's high-speed action
The new action fantasy anime High Card premiered on Monday and, just like almost every other anime coming out this month, the anime's production studio, Studio Hibari, has released a High Card creditless opening animation.
One that, in this case, stands out from the crowd as its highly stylized art style really is stunning, as it shows off the high-speed action you can expect as this series hits full force, along with its definite Hollywood vibe. (That epic car chase, eh?)
The High Card creditless opening animation also features the anime's rocking theme song — 'Trickster' by Japanese rock band Five New Old— that, by itself, is a banger.
As you might expect, High Card was created by Homura Kawamoto, the same mangaka who came up with Kakegurui.
The anime is directed by Junichi Wada (Sakugan), with scripts by Kazuhiko Inukai, Shingo Nagai and Kenichi Yamashita, and character design by Nozomi Kawano, who is also Chief Animation Director.
Soundtrack music was composed by Ryou Takahashi (Princess Principal series), and animation production from the aforementioned Studio Hibari (Assassination Classroom).
The High Card plot is described this way:
After discovering that his orphanage was on the brink of closing due to financial stress, Finn, who was living freely on the streets, set out for a casino with the aim of making a fortune. However, nothing could have prepared Finn for the nightmare that was awaiting him. Once there, Finn encountered a car chase and bloody shootout caused by a man's "lucky" card.

Finn will eventually learn what the shootout was about. The world order can be controlled by a set of 52 X-Playing cards with the power to bestow different superhuman powers and abilities to the ones that possess them. With these cards, people can access the hidden power of the "buddy" that can be found within themselves.

There is a secret group of players called High Card, who have been directly ordered by the king of Fourland to collect the cards that have been scattered throughout the kingdom while moonlighting as employees of the luxury carmaker Pinochle. Scouted to become the group's fifth member, Finn soon joins the players on a dangerous mission to find these cards.

"All you need in life are manners, dignity, and the will to bet on your own life."

However, Who's Who, the rival car maker obsessed with defeating Pinochle, and the Klondikes, the infamous Mafia family, stand in the way of the gang. A frenzied battle amongst these card-obsessed players, fueled by justice, desire, and revenge, is about to begin!

Are you ready? It's Showdown!!
Learn more about the anime via its official website, and check out the gorgeous High Card creditless opening animation below.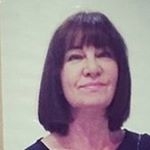 Latest posts by Michelle Topham
(see all)