'Higurashi no Naku Koro ni' (When the Cicadas Cry) is the first opening theme for the2006 Higurashi no Naku Koro ni anime, and is my choice for today's entry onto Leo Sigh's Best Aime Songs list.
'Higurashi no Naku Koro ni' is sung by Eiko Shimamiya, and is quite a bit different than the cute, moe-style opening themes I tend to like the most.
Considering that the track opens a horror anime about possible demon possession, paranoia, madness and murder, though, it is probably no wonder the opening theme is quite eerie, atmospheric and dark.
Particularly with its mysterious backwards chant, dark, depressing lyrics and heavy rock beat.
The lyrics for the song were written by Eiko Shimamiya, and the music composed by Nakazawa Tomoyuki.
Listen to 'Higurashi no Naku Koro ni' by Eiko Shimamiya in the video below and then, if you haven't seen the series yet, I recommend you do.
After all, not only is this a Japanese horror anime classic I guarantee, if you love horror, you will still be thinking about this one weeks after it ends.
Related: JUNNA's 'Here' is the beautiful first opening song for The Ancient Magus' Bride — Best Anime Songs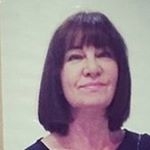 Latest posts by Michelle Topham
(see all)