As I don't currently live in the U.S., anything I watch from The Late Show with Stephen Colbert is on a YouTube video. Something I look forward to, as he always makes me laugh.
Today's hilarious Stephen Colbert video approving of Amazon cancelling plans to build its headquarters in New York City, though, had me laughing out loud even harder than normal because, in just 54 seconds, Colbert's 'NYC returns its Amazon purchase' is comedy gold.
Advertising
With no verbal commentary from Colbert or anyone else on his staff, the 'NYC returns its Amazon purchase' video tells Amazon where it can shove its proposed, and now cancelled, plan to build its headquarters in NYC. A plan union workers, lawmakers and progressive activists were vehemently against.
After all, they contended, a company this enormous does not deserve the huge packet of benefits the City of New York was planning on giving them as an incentive to open Amazon operations there. Nor do people living in New York deserve the increased housing costs a move like this would likely cause.
The hilarious Stephen Colbert video, however, gets his message across even more simply than did the folks in New York that were against the deal.
Colbert's NYC returns its Amazon purchase video starts off with a quick news clip from CBSN stating "Amazon cancels plans to build headquarters in NYC".
It switches to a supposed Amazon 'Returns, replace or exchange items' screen, where a cursor clicks the 'Return Items' button.
Advertising
Up then pops the name of the item — Amazon Headquarters in NYC — plus a list of options to choose from explaining why the headquarters are being returned:
Won't guarantee union labor.
Will displace affordable housing.
Will displace historic strip clubs.
Kevin James already "King" of Queens.
Don't need anything worse to hate than the Mets.
Already saw Jeff Bezos' package.
And there you have it. Perfection in under a minute.
Thanks for the belly laughs, Stephen!
Related Reading: Stephen Colbert did drag — and he's GORGEOUS!!!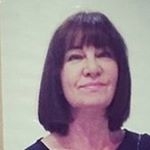 Latest posts by Michelle Topham
(see all)