Hilary Duff is so proud of her magazine cover for Glamour Mexico, she was showing it off on Instagram yesterday. No surprise there, though, as she really does look gorgeous.
The 28-year-old American actress and singer captioned the photo, "Had a fun time on this one! @glamourmexico. Thanks for the awesome shoot! Can't wait to see the inside pics!"
Honestly, neither can I if they look as cute as the cover shot, as Duff really does look lovely.
Duff also gave a shout-out to Daniela Von Wobeser, Fashion Editor of Glamour Mexico, LA photographer Frankie Batista who took the photo, make-up artist Adam Breuchaud, celebrity hair and make-up artist Etienne Ortega, and stylist Karen Levitt, saying simply "thanks for sassin me up".
Yep, they did that although I doubt Hilary Duff ever needs that much sassin up. She's lovely all by herself.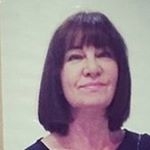 Latest posts by Michelle Topham
(see all)