Former First Lady and former Secretary of State Hillary Clinton was at Book Passage in San Francisco yesterday morning for a book signing for her new book 'Hard Choices'.
The evening before the signing, she gave a sold-out talk to 2,200 people at the Orpheum Theater, where she said about a possible 2016 Presidential Run, "If I decide to do it, I will talk about it every day" and then went on to say a run would be "to advance the roles and opportunities of women and girls."
Let's face it even though Hillary has denied running in the 2016 presidential election, I think most of us have always known she's going to (and, hell, I'll be voting for her if she does). So that she's now actually responding to questions about a presidential run with the preface "if" pretty much means her mind is made up and, yep, she's running.
As for 'Hard Choices', it's a book about the difficulties she faced during her four years as America's Secretary of State, and how the decisions she made changed her views of the future.
The San Francisco Gate has more about what Hillary Clinton said at the Orpheum Theater. For more on her 'Hard Choices' book tour, go to the tour's website.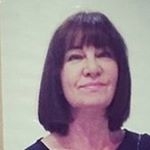 Latest posts by Michelle Topham
(see all)