Hillary Clinton Says Donald Trump is Dangerous and Has Stepped Over The Line (Video)
Hillary Clinton was on Late Night with Seth Meyers this week, where one of the things Seth asked her was her opinion on Donald Trump.
And, while in past weeks she may have made jokes about Trump as, like most intelligent people, she has always known what a fool he is, now she's also realized how incredibly dangerous Trump is.
"I no longer think he's funny," Hillary started off by saying. "Now he has gone way over the line, and what he is saying now is not only shameful and wrong, it's dangerous".
Clinton went on to explain. "He's been kind of an equal opportunity insulter. He's gone after all kinds of folks. But this latest demand that we not let Muslims into our country, really plays right into the hands of the terrorists. And I don't say that lightly. But it does. He is giving them a great propaganda tool. A way to recruit more folks from Europe and the United States".
Hillary finished up by saying everybody, but especially Republicans, needed to stand up and say "We're just not going to tolerate it".
Watch Hillary Clinton talking about Donald Trump being dangerous in the video below. And, yes, she is absolutely right.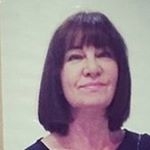 Latest posts by Michelle Topham
(see all)