Talk show host Stephen Colbert has already had political candidates Donald Trump, Jeb Bush and Bernie Sanders as guests on his 'Late Show with Stephen Colbert' in the last few weeks. Tonight (Tuesday night) it's Hillary Clinton's turn, as she will appear as one of the show's guests.
And I'm guessing Colbert is going to see even bigger ratings than he got with Trump, Bush and Sanders as, let's face it, if things keep going the way they are, Hillary Clinton is definitely going to be our next president and much of the nation already knows that.
You only have to have watched her 11 hours in front of the Benghazi hearing, and how stupid she made Republicans look, to know that is true.
Clinton will appear on the 'Late Show with Stephen Colbert' on CBS tonight, with the show beginning at 10:35pm Central Time. Celebrity food icon and chef Anthony Bourdain and 'Portlandia's' Carrie Brownstein will also be on the show.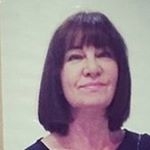 Latest posts by Michelle Topham
(see all)