Fans of the fabulous boys' love manga and anime series Sasaki and Miyano will want to be hitting the 'Buy' button tomorrow when the spin-off manga Hirano and Kagiura, Vol. 1 is released by Yen Press.
The latest manga in the Sasaki and Miyano world follows roomates Hirano and Kagiura, and Kagiura's quest to make Hirano fall in love with him so he can eventually make him his husband.
There are currently three volumes of the Hirano and Kagiura manga series out in Japanese.
That means the upcoming first volume in English is just the first installment of the story Yen Press will be publishing.
A volume that looks like it will be a big hit, as it doesn't even release until tomorrow and Amazon is already calling it "a best-seller" due to the number of pre-orders they have already received.
Yen Press describes the Hirano and Kagiura plot like this:
Akira Kagiura has decided. He will marry him. Taiga Hirano, roommate—and the most perfect man who has ever existed! After all, Hirano's bad boy vibe doesn't really matter when he acts so sweet. Like when he wakes Kagi up every morning or cheers him on when he's feeling down…

So now there's only one thing left to do: enact his grand plan and overcome the first hurdle—confessing his feelings!

From the creator of Sasaki and Miyano— the story of Miyano's bad boy senpai and his BL life with his roommate!
Grab the English language edition of Hirano and Kagiura Volume 1 via Yen Press starting tomorrow.
The second volume in the series comes out on March 21st, 2023.
You can pre-order that one as well while you're at it.
RELATED: How many English language volumes of Sasaki and Miyano manga have been published so far?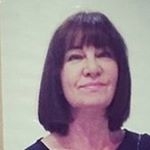 Latest posts by Michelle Topham
(see all)