While the recently-released The Seven Deadly Sins: Grudge of Edinburgh Part 1 is one of the worst things I had the misfortune of attempting to watch last year, it does have superb music on its soundtrack.
No surprise there, however, as renowned Japanese composer Hiroyuki Sawano was back with his expertise for Grudge of Edinburgh, just like he was with every Seven Deadly Sins anime series and film prior to it.
Along with the instrumental soundtrack, Hiroyuki Sawano also composed 'Lemonade', the theme song for the film, via his music project SawanoHiroyuki[nZk], and this time featuring the vocals of singer XAI (real name 崔 愛花 Sai Aika).
SawanoHiroyuki[nZk]'s 'Lemonade' feat XAI got its own music video yesterday, featuring scenes from Grudge of Edinburgh and, while they are still as dismal as they always were, at least they illustrate a damned good song.
And provide us with 'Lemonade's' lyrics at the same time.
Listen to the film's theme song via SawanoHiroyuki[nZk]'s 'Lemonade' music video below, as well as on the Spotify player.
The song will also be featured on the music project's fifth studio album V, which is due out in Japan on January 18th, 2023 on CD, CD + Blu-ray, and on digital download via Sacra Music.
The Seven Deadly Sins: Grudge of Edinburgh is currently streaming via Netflix.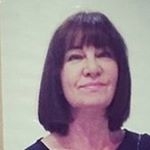 Latest posts by Michelle Topham
(see all)