If you have been feeling annoyed that the upcoming stealth game HITMAN 3 will not be available to play on the Nintendo Switch at the same time as on every other platform, today is your lucky day.
That's because the game's developer IO Interactive has just confirmed HITMAN 3 on Nintendo Switch will release on January 20th, along with every other player's version of the game.
Take note, though, you will need an always-on Internet connection to play HITMAN 3 on the Switch, as it is only available via cloud gaming.
For most gamers that is not likely to be anything worse than a minor inconvenience. As well as one to not worry about now Switch players will not be weeks or months behind everyone else.
HITMAN 3 releases on January 20th, 2021 on Xbox Series X|S, Xbox One, PlayStation 5, PlayStation 4 and, of course,  on Nintendo Switch.
Until then, check out the Deluxe Edition unboxing video from IO Interactive to see what you get in that version of the game. Then head off to pre-order either that or the regular edition on any of the above platforms.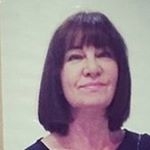 Latest posts by Michelle Topham
(see all)