The fifth content pack of the popular stealth game Hitman 3 "Seven Deadly Sins" is coming soon and, man, this one looks good.
Called "Season of Gluttony", the new Hitman 3 DLC got a roadmap trailer yesterday detailing all the new stuff you can expect to see coming to the IO Interactive game.
The DLC pack adds new items, cosmetics, Elusive Targets and a slew of other stuff that should keep you occupied for a while.
Your mission is to "feed the pig" with the right ingredients but, according to the "Season of Gluttony" trailer, they must be "very specific things from very specific methods" or you will fail.
But, if you are successful, the The Profligacy Suit, The Maximalist Shotgun, and The "Bubble Queen" Gum Pack will be unlocked.
Two new Elusive Targets in Hitman 3's "Season of Gluttony" are The Procurers — an embalmer and a culinary chef — that will be available in Dartmoor from September 3rd to September 23rd.
A new Hitman 3 Location Rotation is Bangkok — and one that I am particularly excited for, since I lived in that fabulous city for 14 years. That will be available from September 9th to September 19th.
There is also a Bangkok Elusive Target — The Food Critic — available from September 17th, and unlocking the Casual Suit with Gloves outfit if you are successful in completing the contract.
Featured contracts are by the Hitman Community, so if you have a cool idea for a Gluttony contract, submissions are opening soon.
Watch the Hitman 3 "Season of Gluttony" Roadmap trailer below for everything included in the upcoming fifth DLC.
And, if you are behind the rest of us and haven't played this amazing game yet (come on, why not???), Hitman 3 is now available on PS5, Xbox Series X/S, PS4, Xbox One, PC, Stadia, as well as in a cloud-exclusive release on the Nintendo Switch.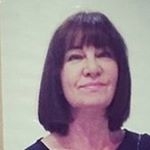 Latest posts by Michelle Topham
(see all)