When it comes to Danish developer IO Interactive's upcoming stealth game Hitman 3, you might get a little confused when you watch the first five minutes of it.
After all, when a game begins outside the pinnacle of the world's tallest building — the Burj Al-Ghazali — with Agent 47's mission to eliminate two leaders of a dangerous secret society, then continues with him scampering along support beams and onto a window cleaning platform, all while talking to Lucas Grey on his headset, it is obvious the fast-paced excitement and suspense has been styled after James Bond.
Once Agent 47 has broken into the Burj Al-Ghazali, the game continues just like a Bond movie would, with the assassin quickly changing into an elegant suit and then mingling with the guests while he sets about collecting intel.
Mingling just like any other high-society guest in attendance at the inauguration of the Burj Al-Ghazali; a party hosted by Dubai's Prince Al-Ghazali.
Yes, Hitman 3 definitely looks and feels like a classic James Bond movie and, for that, I could not be more excited.
From comments on the video of Hitman 3's first five minutes (recorded by Game Informer), it seems most fans are similarly thrilled.
Hitman 3 is the the third and final installment of the World of Assassination trilogy, and is being released in celebration of the game's 20th anniversary.
Because, amazingly, it is 20 years since we first met 47 in Hitman: Codename 47,  but not as amazingly the hit games in the series just keep getting better. (learn more and watch the first five minutes of Hitman 3 after the promo…)
Gorgeous Spirit of the North on Xbox Series X and Series S in early 2021
The last game in the latest trilogy is due for release on January 20th, 2021 for PC, PlayStation 5, PS4, Xbox Series X/S, Xbox One, Stadia and Nintendo Switch.
Yep, no matter what gaming platform you own, this awesome looking stealth game will be playable on it.
You can watch the start of Hitman 3's Dubai mission in the Game Informer video below. Now doesn't that look cool?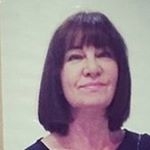 Latest posts by Michelle Topham
(see all)