As more casual games are added to Apple's iPad App Store, the latest offering this week is one of the better time management games from 2011.
Called Hobby Farm, in it you play Jill, a farmer who takes over a beautiful farm on a tropical island to fulfill her lifelong dream of being a successful farm owner.
Of course, you have to manage everything perfectly, produce and sell the right number of goods, take proper care of your animals, and upgrade your farm and farm machinery in order to win.
Hobby Farm was a lovely looking game when it released on PC, but it really pops on the iPad.
Graphics are gorgeous, colors are lovely, and the controls are easy to use.
Plus, with 50 levels to get through, levels that get increasingly difficult as you go, you will find around six to seven hours of gameplay with this time management game as well as good repeat play value.
To make it even easier to try, Big Fish Games and the App Store are offering a free trial of the game to get used to the controls and see if it is a winner for you.
Download it then, if you want to see if you can beat the game and turn your small farm into a thriving tropical paradise, you can unlock the full Hobby Farm game for only $4.99.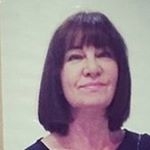 Latest posts by Michelle Topham
(see all)