With the upcoming release of a new anime of 'cute girls doing cute things' we now have fishing.
Yes, the anime Hokago Teibo Nisshi (aka Afterschool Embankment Journal) just got a cast list announcement and, from the PV, I've got to say the series looks so kawaii and so good.
In other words, if you are a fan of Laid-back Camp (aka Yuru Camp), Encouragement of Climb or Non Non Biyori (and who the hell isn't?), my guess is you will love Hokago Teibo Nisshi.
The upcoming anime is an adaptation of Yasuyuki Kosaka's popular fishing manga series, and its new PV released yesterday is to help promote the just announced Hokago Teibo Nisshi cast.
A Japanese voice acting cast with a couple of relatively new names and a couple that are quite well known.
Hokago Teibo Nisshi cast members include Kanon Takao (If It's For My Daughter, I'd Even Defeat a Demon Lord) as main protagonist Hina Tsurugi, Yu Sasahara (Ms. Vampire Who Lives in my Neighborhood) as Yuuki Kuroiwa, Natsumi Kawaida (Hugtto! Precure) as Natsumi Hodaka, and Satomi Akesaka (Wake Up, Girls!) as Makoto Ohno.
Hokago Teibo Nisshi follows Hina Tsurugi, a city girl who recently left her old life and moved to the countryside where she soon restarts life at a new high school.
When she first arrives, Hina's plan is to join the school's handicraft club, as she hates anything to do with the outdoors. But, after meeting easy-going third-year student Yuuki Kuroiwa, she soon ends up joining the Embankment Club and, before she knows it, she is outdoors and fishing with a group of girls she barely knows.
And having a freak out at all the living creatures she hates.
Takahiro Okuma (Yuru Yuri) is directing the series, with Fumihiko Shimo (Clannad, New Game!) responsible for series composition and Katsuhiro Kumagai (Gabriel DropOut) doing character design.
Hokago Teibo Nisshi will begin airing in Japan in April, 2020. No word yet, though, on who will be streaming it in the United States. My money is on Crunchyroll and Funimation.
Check out the anime's official website for more information, and to keep up-to-date on any new news. Watch the Hokago Teibo Nisshi PV below.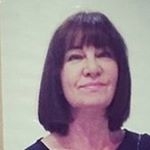 Latest posts by Michelle Topham
(see all)