The anime version of Hokkaido Gals Are Super Adorable's Minami Fuyuki is even cuter than in the manga
The folks producing the upcoming Hokkaido Gals Are Super Adorable anime just released a trailer and character visual for Minami Fuyuki, one of the anime's main characters.
That trailer shows an absolutely adorable Minami, who looks as shy as she is seductive, but also incredibly cute.
No wonder high schooler and main lead Tsubasa Shiki is so taken with her.
New Minami Fuyuki character video and trailer make the anime look super fun
The new Minami Fuyuki character video and trailer show the big-boobed Dosanko (aka born and raised in Hokkaido) with her short skirt and bare legs checking out lipstick at a make-up counter, braving the snow and enjoying some tasty Hokkaido-style snacks.
She even gets a nap in when she is tired.
Minami, of course, is a Hokkaido native who loves living life as a gyaru (aka a 'gal'), and who enjoys living her life every day.
But, when she meets high school transfer student Tsubasa Shiki, that is when she really finds her happiness in life.
Especially when she flirts with him, as she loves seeing him flustered and embarrassed.
The upcoming Hokkaido Gals Are Super Adorable anime is based on the manga series written and illustrated by Kai Ikada.
The plot of the anime (and manga) goes something like this:
Tsubasa Natsukawa has just moved from Tokyo to Hokkaido, in the middle of winter. Not quite appreciating how far apart towns are in the country, he gets off the taxi at the next town over from his destination so he can see the sights around his home. But he is shocked when he learns the "next town" is a 3 hour walk away.

But he also meets a cute Dosanko (born and raised in Hokkaido) gyaru named Minami Fuyuki who is braving negative 8 degree weather in the standard gyaru outfit of short skirts and bare legs!
The upcoming school-themed, romantic rom-com anime is being directed by Mirai Minato (Masamune-kun's Revenge R) and Misuzu Hoshino (The Maid I Hired Recently Is Mysterious), with studios Silver Link and Blade in charge of anime production.
The anime is currently scheduled to premiere some time in January, 2024.
Until then, check out the new Minami Fuyuki character video below, as well as her sweet character visual above.
Now this anime and its characters look super sweet, eh?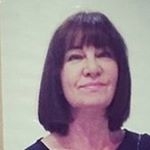 Latest posts by Michelle Topham
(see all)