Sayuri Akino character trailer is super cute
While the upcoming anime series Hokkaido Gals Are Super Adorable is not due out until January, 2024, that isn't stopping studios Silver Link and Blade releasing various promos for the comedy anime.
The latest promo is out today with a Hokkaido Gals Are Super Adorable's Sayuri Akino character trailer that is a follow up to the previously released Minami Fuyuki character visual and introduces Tsubasa and Minami's reserved and very shy classmate.
Advertising
A classmate who is trying to look more self-confident than she really is, but then quickly failing.
The new Sayuri Akino character trailer does show how cute the high school student can be, however. Especially when she is realizing she has messed up, and blushes furiously.
Now that deserves an "Awwwwww", eh?
Along with the new and cute character visual, we also got an official Sayuri Akino character visual (see above) that is just as adorable as Sayuri clutches the sweet plushy she has just won in a crane game.
What is Hokkaido Gals Are Super Adorable about?
The upcoming anime Hokkaido Gals Are Super Adorable anime series tells the story of high school student Tsubasa who moves to Kitami City in Hokkaido, and meets a 'gal' (aka gyaru) at a bus stop.
Advertising
Taken with her bare and freezing cold legs, Tsubasa suddenly realizes life in Hokkaido may not be as bad as he thought it was.
Then when he meets and soon becomes friends with classmate Sayuri Akino (played by Yumiri Hanamori) as well, things really begin to look up.
The anime itself is being directed by Misuzu Hoshino (The Maid I Hired Recently Is Mysterious), with Katsuyuki Satou (My Stepmom`s Daughter Is My Ex) as character designer.
Silver Link and Blade are responsible for anime production.
Check out the just-released Sayuri Akino character trailer below as the shy high-school student wins at crane games, obsesses over video games a boy on the bus is playing and, yep, blushes.
And enjoy the sweet character visual that came with it.
Yes, it is still about four months until the anime itself premieres, but I for one am enjoying the peek into the Hokkaido Gals Are Super Adorable world are occasionally getting, aren't you?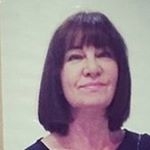 Latest posts by Michelle Topham
(see all)