Australian indie game developer Team Cherry has announced the final Hollow Knight DLC — Gods & Glory — will be released for both PC and Switch on August 23rd.
The final expansion pack includes some pretty decent content too, as Team Cherry obviously doesn't want to end development on the popular 2D action adventure game on a fizzle. So instead, they are definitely making sure this game goes out with a bang.
That is why there is going to be a new game mode you will be able to unlock once you have completed the DLC. There are also more boss battles, additional romance options, and even new music from the video game's composer Christopher Larkin.
The game itself was critically acclaimed, was nominated for a number of 'Best Game of the Year' awards, and won the award for Best Platformer" at PC Gamer's 2017 Game of the Year Awards.
The game also sold so incredibly well, according to Team Cherry's Reddit AMA comments, we may also be seeing a physical release of the game soon as well.
Meanwhile, watch the release date trailer for Hollow Knight — Gods & Glory below for a sneak peek at some of the new gameplay, and get ready to pick up the DLC next month. It is completely free, by the way.
And, if you prefer your PC games DRM-free, GOG is the place to grab it.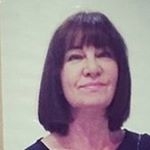 Latest posts by Michelle Topham
(see all)