A new video trailer has just been released for upcoming Nintendo Switch 2D action adventure game 'Hollow Knight', and it makes the game look like it is going to be one of the most beautiful games released this year, as well as one of the most fun to play.
'Hollow Knight' is being developed by Australian indie game studio Team Cherry, where it started off as a very successful Kickstarter.
Advertising
The game was originally going to be designed for the Wii U, but with sales of that platform falling far short of what Nintendo expected, Team Cherry has changed course and recently announced it will be one of the first games available for the Nintendo Switch.
The game will also release on PC and Mac on February 24th. At least a month before the Switch hits shelves.
As for 'Hollow Knight' gameplay? It features classic side-scrolling action, a huge incredibly detailed world you can explore, non-linear gameplay, tons of skills and spells to learn, some incredibly cool (and creepy) and beautifully drawn characters, more than 130 enemies and over 30 bosses.
All in one of the prettiest hand-drawn landscapes imaginable. The soundtrack is gorgeous too.
And, when you finally finish 'Hollow Knight' you will also unlock a Steel Soul Mode if you really want to get your butt kicked.
Advertising
Watch the new trailer for 'Hollow Knight' below to see what I mean, as well as a 30-minute gameplay demo video below that.
Now that's a game I'm standing in line to buy. How about you?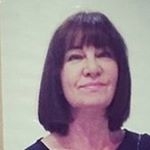 Latest posts by Michelle Topham
(see all)