Harvest Moon creator Yasuhiro Wada's has a new life-simulation game coming out and it's about to be showcased at E3….again. Called HomeTown Story, (previously Project Happiness) the game was actually shown off at last year's E3 and then…..not really heard from again. So, it's interesting to see the E3 2013 HomeTown Story trailer this week and see how much the game has changed.
In HomeTown Story, you play a character who moves back to his or her 'hometown' and opens up a small shop. Each character is fully customizable including hair style, clothing and appearance. Once you have your character all dressed and ready to go, it's time to reopen your grandmother's shop and get to work stocking it.
You buy things from villagers, commission more products and, as your shop becomes more successful so does the town. More people move into HomeTown, more personal stories are told and, at the center of the entire town is you and your little HomeTown Story shop.
HomeTown Story gives you the ability to run your own shop any way you want. Along the way, you'll meet up to 100 different NPCs and interact with them. And, if their stories are compelling enough, you can even choose to help them with their problems.  You'll also have access to thousands of products you can buy and sell, thus allowing you to make your shop as successful as you want it to be.
Published by Natsume, HomeTown Story is slated to be released later on in 2013. It's a lovely looking life-simulation game for the whole family and, if I'm correct, likely to be a big hit with anyone who loves cute Japanese games.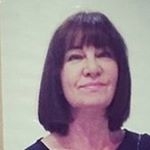 Latest posts by Michelle Topham
(see all)