Hootie and the Blowfish Reunite to Sing 'Hold My Hand' on Letterman (Video)
Hootie and the Blowfish reunited this week to sing 'Hold My Hand' live on Letterman, and they rocked it
And the amazing acts on Late Show with David Letterman just keep on coming and coming. On Thursday night, it was a very very big deal, however, as Hootie and the Blowfish reunited to hit the late night stage just weeks before Dave retires with their 1994 hit song 'Hold My Hand'.
It's an interesting song too. Not just because it was the song that started the climb to stardom for Hootie and the Blowfish, or because the band was back together one more time to sing it, but also because they've have handed over all rights to 'Hold My Hand' to be used to help the working poor.
That means if you buy 'Hold My Hand' in any form, proceeds from the sale will be given to charities that work to make the lives of those with jobs, but still unable to make ends meet, just a little bit better.
As for Hootie and the Blowfish's live performance of 'Hold My Hand' on Letterman, it was as spectacular as you might expect.
So much so, afterwards, Dave, who was obviously thrilled the band was there, said "Sounded great in 1994. Still sounds great".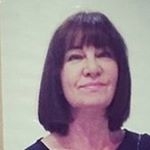 Latest posts by Michelle Topham
(see all)