Daniel Radcliffe's new movie 'Horns' is finally getting a release date and, to prove it, a teaser movie poster has just been released.
The poster shows Radcliffe (Ig Perrish) as the subject of a front page newspaper story with the headline "Is This the Face of the Devil?" followed by the sub-heading "Local Man Suspected of Brutally Killing Girlfriend". Well…..I'm intrigued.
"Horns" is based on the bestselling novel by Joe Hill and tells the story of Ig Perrish, who was accused of raping and killing his girlfriend in a most brutal fashion.
But, on the anniversary of his girlfriend's murder, Ig wakes up with horns growing on his head and. while some might think it's the sign of the devil, almost everyone else is driven to do the most terrible things, and then confess their sins.
Ig decides to use his new powers, and what they make people do, to find the real killer and bring him (or her) to justice.
Weirdly, although "Horns" looks and sounds interesting, it's been floating around for almost a year after playing at various film festivals with no release date in sight.
It is, however, getting mixed reviews with some critics calling it "silly", while others are praising Daniel Radcliffe's performance and saying "the tone grows darker with each revelation" (John DeFore of The Hollywood Reporter).
Now, there's a definite UK release date for "Horns" of October 31st, 2014, with hopefully one coming up for the US very soon after.
Personally, I think the movie looks fascinating so, for me, it's a must see.
Come on, Daniel Radcliffe trying something else completely different than what he's done before and looking like he's growing as an actor in leaps and bounds? You've just got to see that.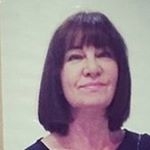 Latest posts by Michelle Topham
(see all)