If you are looking for a good horror adventure game on the PlayStation 4 you might want to keep an eye on news about China-based developer Magic Fish Studio's upcoming game In Nightmare.
The game has finally been given a non-specific release time of sometime in 2021, along with the news it will be arriving on the Playstation 4 both physically and digitally.
There is also a just-released In Nightmare announcement trailer that is well worth a watch as it gives a good idea of how this game is going to look and, can I just say, wow, so far the graphics are beautiful.
In the trailer, we get to see the protagonist — a little boy who is experiencing the effects of having a broken family.
In the narrative-driven game, you play as the boy as he refuses to deal with reality and instead falls into a nightmarish world triggered by his past memories and trauma.
By solving puzzles, and dealing with the horror that surrounds him, only you can help him break out of his nightmares and back to the real world.
In Nightmare will be available on the PS4 sometime this year for $19.99 USD.
As far as is known at the moment, there will not be a PS5 optimization. Although that, of course, could change.
Watch the In Nightmare announcement trailer below.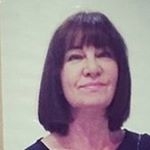 Latest posts by Michelle Topham
(see all)