Hoshi Ori Yume Mirai being ported to PlayStation 4
Fans of the Japanese dating sim Hoshi Ori Yume Mirai will be happy to know it will soon be showing up on another platform, since its PS Vita port last year was so well received. It's expected Hoshi Ori Yume Mirai being ported to PlayStation 4, because yep that's where it's going next, will be equally as well received.
News comes via Siliconera that the PlayStation 4 Hoshi Ori Yume Mirai port will come with full-HD support, a tint function so colors are better represented on the PS 4, and a feature that lets you jump to other parts in the game so your gameplay experience is even better.
The original PC version of Hoshi Ori Yume Mirai, while popular in Japan, never got the release it should have done in the west. That's why it's almost impossible to get.
Let's hope with the upcoming Hoshi Ori Yume Mirai port, more gamers get into this Japanese sim as it really is cool.
When is the release date of the PS4 port? Sadly, there isn't any news on that score as yet. But summer, 2017 is being bandied around as a possibility.
Meanwhile, watch the opening scenes of the PS Vita version of the game to see just how cool.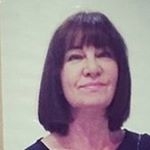 Latest posts by Michelle Topham
(see all)