The upcoming comedy yuri anime series Hoshikuzu Telepath got a trailer today and, if you enjoy an anime about friendship and the importance of following your dreams that also features some of the most adorable girls, then this one is sure to please.
Hoshikuzu Telepath, of course, is based on the manga series of the same name by Rasuko Okuma, and tells the story of Umika, a girl who cannot express herself well because of her shyness and so has given up making friends.
Then along comes Yu, a transfer student and a self-professed 'alien' who is blessed with an ability called "Odekopathy".
That ability allows Yu to know how someone else is feeling by simply placing her forehead against someone else's.
Because of Yu's open, welcoming nature as well as the other equally friendly girls Umika meets through her, not only does Umika suddenly have the friends she has always longed for, but she also begins to learn about the joys of being more trusting with others.
Hoshikuzu Telepath anime details
Hoshikuzu Telepath is being directed by Kaori (The Quintessential Quintuplets), with Natsuko Takahashi (Farewell My Dear Cramer) in charge of series composition, and Takahiro Sakai (Ms. Vampire who Lives in My Neighborhood) as both chief animation director and character designer.
Studio Gokumi (Kinmoza!) is in charge of anime production.
The just released Hoshikuzu Telepath trailer also introduces the anime's opening theme song — 'Tentaizu' ('Star Map' in English) — which is performed by SoundOrion.
Now watch the cute Hoshikuzu Telepath trailer below, and you will see just how adorable and fun this one looks.
And, if you have already read the manga series, you will also hear how awesome the voice actresses are in accurately portraying the characters from the manga.
The anime itself is due to premiere on October 9th.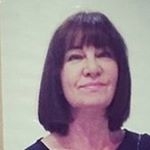 Latest posts by Michelle Topham
(see all)