The Albany, Indiana alternative country band Houndmouth sang their latest single 'Sedona' live on Late Night with David Letterman a couple of nights ago. It was the second time the band has been on Letterman, the first time back in 2013 when their first album was released.
And, I have to say, while I do think the band is great and their music is something a bit more unique than the usual alternative country music fare,  I like Matt Myers, guitarist and vocalist for Houndmouth, most of all. He's cool.
Just an example In an interview with the Leo Weekly a few days ago, Myers said " And apparently people think I'm gay because I'm wearing a onesie on stage. I kind of like it. Let's do the David Bowie thing: let's get weird and have people question your sexuality."
Gotta admire someone who's that laid back about his sexuality, and what people think about it.
'Sedona' is from Houndmouth's brand new album Little Neon Limelight, just released on March 17th. You can pick it up on iTunes. Now listen to it below.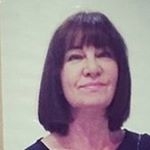 Latest posts by Michelle Topham
(see all)