While the American version of 'House of Cards' has never been anywhere near as good as the original British series its based on, the first two seasons definitely had their moments.
Now, with the third season of 'House of Cards' only days away, Netflix has released a 'House of Cards' season 3 video trailer that seems to show we'll be seeing just as much over-the-top drama as in the previous season.
The trailer begins with Claire saying, "I'm starting to question all of this. What are we doing this for?" President Underwood responds, "For this house, for the presidency."
As we've already heard, though, there are going to be some marital problems between Claire and Frank in season 3, so it looks like Claire's opinions about what the couple are doing may just be a precursor.
If I was Claire, though, I'd be a bit more careful. As we all know what can happen to you if you cross Frank.
Meanwhile, watch the 'House of Cards' season 3 trailer below. Excited yet?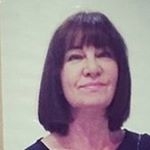 Latest posts by Michelle Topham
(see all)