With the second cour of the popular fantasy harem anime series How a Realist Hero Rebuilt the Kingdom due out in January, J.C. Staff has released a new preview video just to wet our appetites.
The video follows on from the first cour of the series, which aired in the west on Funimation this summer.
The first cour of the isekai anime was rated one of the best of last season by fans, who specifically mentioned the cute characters, superb voice actors (Inori Minase, anyone?), romantic story, cool protagonist and superb soundtrack.
Now, with the How a Realist Hero Rebuilt the Kingdom second cour on its way, there's a lot more of that goodness to look forward to as the preview video hints at.
How a Realist Hero Rebuilt the Kingdom (known as Genjitsu Shugi Yūsha no Ōkoku Saikenki in Japan) is based on the light novel series written by Dojyomaru and illustrated by Fuyuyuki.
The English version of the series is currently being published by Seven Seas Entertainment, with 13 novels already out and another one on its way this month.
They describe the plot this way:
When the aggressively pragmatic Kazuya Souma is summoned to another world as a hero, he's not given a quest–he's given a kingdom to rule. On top of that, he's betrothed to the previous king's daughter! To get the country back in order, Souma gathers a group of gifted individuals to his side. Will their impressive talents and his own knack for logistics be enough to get the country on its feet again?
Watch the new How a Realist Hero Rebuilt the Kingdom second cour preview video, and mark your calendars for January, 2022.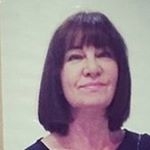 Latest posts by Michelle Topham
(see all)