Two things make me feel more than anything else. Words. Music. If I get both at the same time. Even better.
Lately, though, I've had to add something else to the mix. Or someone.
Conchita Wurst. Now there's someone who makes me feel. And, if you knew me, you'd know how rare that is. I'm picky with people I love. I'm a self-involved writer. It's usually me I love, with a choice few others thrown in. But I've got to have known you a long time, and you've had to work hard, before I love you. Her? She didn't even have to audition. Just walk in. Pull up a chair and sit right down.
And how does Conchita Wurst make me feel?
I can only describe it with the things I love. Words. Music.
A song from a Thai rap group called 'Thaitanium'. A song I play and dance to every day, because……….it makes me feel like I can fly.
The words? Translated into English, some of them go something like this:
Go to the farthest horizon
Don't look back
To the star you dream of
No matter if it is near or at the end of the universe
No one can stop us
Or pull us back
As long as we don't stop ourselves
And the secret to knowing how Conchita Wurst makes me feel? Set aside 8 minutes of your life and listen to the song. In Thai, it's called ' สุดขอบฟ้า' (Sud kob fah). In English, 'Horizon'.
But we have to strike a deal. If you decide to hit 'Play', you have to promise me you will play this song from beginning to end (the orchestra at the end is the best bit). Loud. On headphones. And dancing.
Now you know how Conchita Wurst makes me feel — like I should always be dancing. And I hope that never ends.
NOTE: Learn more about the song, Thaitanium and Ad Carabao, the man who sings the chorus, here. They are two of Thailand's biggest musical stars, and legends in Asia.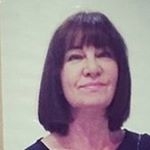 Latest posts by Michelle Topham
(see all)