I have always had a fascination with Japan before World War II.
A country that was not only even more mysterious than it is now but, in some respects, one with an innocence it will never regain.
Not after the horrors of World War II, Japan's role in it and, of course, the ending of the war with the dropping of nuclear bombs on Hiroshima and Nagasaki.
A loss of innocence I have always found immensely sad.
Especially when I watch old video footage from back then and see the faces of those who suffered so much soon after, all because of the strident aggression of people like then Japanese Prime Minister Hideki Tojo.
Yoshino Genzaburo's 'How Do You Live?' being released in English for the first time
To say then I am excited to get my hands on an English-language version of Yoshino Genzaburo's 'How Do You Live?' later this year would be an understatement.
After all, How Do You Live? is the book Japanese anime icon Hayao Miyazaki (Spirited Away, Howl's Moving Castle) is currently basing his final film on.
The now 80-year-old animator came out of retirement in order to create the film, as it was his favorite book when he was a child. The animation for the work is said to currently be half completed.
How Do You Live? was first published in 1937, and will get its first English language version at the end of October this year via Workman Publishing.
The independent publishing company has this to say about the book's plot:
How Do You Live? is narrated in two voices. The first belongs to Copper, fifteen, who after the death of his father must confront inevitable and enormous change, including his own betrayal of his best friend. In between episodes of Copper's emerging story, his uncle writes to him in a journal, sharing knowledge and offering advice on life's big questions as Copper begins to encounter them.

Over the course of the story, Copper, like his namesake Copernicus, looks to the stars, and uses his discoveries about the heavens, earth, and human nature to answer the question of how he will live.
Yoshino Genzaburo's How Do You Live? has been translated into English by Bruno Navasky, and features a foreward by British author Neil Gaiman.
The book was originally written for middle-school readers between the ages of 10 and 14, but is also one that still holds a place in the hearts of  many Japanese adults. Including Hayao Miyazaki.
How Do You Live? will be published in English on October 26th, 2021. You can pre-order it now via Workman.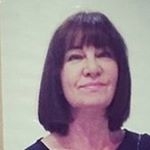 Latest posts by Michelle Topham
(see all)