Am I the only one who thinks it's fabulous women are now getting beauty tips from drag queens on YouTube? Drag queens like Courtney Act and Conchita Wurst, who both seem to have more beautiful skin and do their make-up way better than half the women I know.
This week, Courtney has a new video up and, although it is a paid review of a product (she got the product for free), it still explains how Courtney Act gets glowing skin (and her skin really is lovely). Exfoliation, of course. The act of removing dead skin cells that stick to the surface of your skin, thus exposing the newer and more glowing cells underneath.
So what's the product Courtney Act uses for her exfoliation needs? As of this week, now that she's just received it, a spinning exfoliation brush system simply called 'Spin'. A system that comes with a variety of brush heads, so you not only get to exfoliate your face, but your body and your feet as well. And, for 30 bucks, it's an incredible deal.
Learn to apply make-up properly with Courtney Act
Again, the expoliating brush system is called 'Spin', and Courtney gives a quick demonstration about it in the video below. Thanks, Courtney. I'm going to be buying this.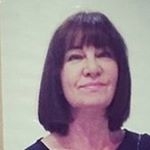 Latest posts by Michelle Topham
(see all)