Actress Jessica Alba is not only gorgeous, she often has the most amazing make-up. A couple of weeks ago, Alba was on The Late Late Show with James Corden, and fans went crazy at her gorgeous smoky eyes.
Luckily, her make-up artist, Monika Blunder, created a make-up video tutorial soon after to show exactly how Jessica Alba does her smoky eyes (well, her make-up artist does most of it, but she helps).
It's great too, because Blunder shows step-by-step how to apply each make-up product to make Alba's smoky eyes look so beautiful, and Alba even gives a couple of make-up application tips of her own.
You don't even need that many products to end up with the same smoky eyes yourself. Just a few different colors of eyeshadow, eye liner, and mascara and, of course, some concealer.
Watch celebrity make-up artist Monika Blunder create Jessica Alba's smoky eyes in the video below. Heck, it's so easy even I could do it.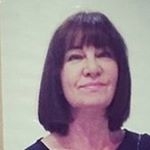 Latest posts by Michelle Topham
(see all)