While I am never going to play FIFA 18 on the Nintendo Switch, as I'm not a football fan, I am still interested in how the game plays as the Switch is something I am going to buy soon. And it's cool to see how it handles the most popular games from other platforms.
So I watched this video from Eurogamer closely, as they have taken a look at how playing FIFA 18 on the Nintendo Switch compares to playing it on other platforms.
The gist of the video? These things:
It's not the same game as FIFA 18 on the PlayStation 4, Xbox One or PC. as it has an engine that has been completely custom built for the Switch.
The game doesn't look as good as it did on the other platforms but, then again, that isn't too surprising. The screen is teeny tiny and the resolution is not as good.
The game does play well, though, as it gets a very good frame rate of 60fps and, when it's undocked, it runs at 720p resolution.  When it's docked, it runs at 1080p — even better.
FIFA 18 on the Nintendo Switch does not have the same animation system as on the other platforms, but it does have some of the new game mechanics.
It has the new hard tackle and the new crossing system, so you have to use bumpers instead of double tapping.
When you play with the joycons detached, FIFA 18 uses a custom control scheme which simplifies things.
Yes, the ball is small, so it can be a bit difficult to see where it is on the pitch, but as this is only the first year the game has been on Switch, drastic improvements are expected going forward. Meanwhile, the game does its job, even if it's not completely perfect.
Sadly for some fans, the Journey single-player story mode version of the game is not available for the Switch. Eurogame did ask the developer, and was told that nothing Frostbite related is on the Switch. As the story mode is Frostbite related, it can't be. No word as to if that will change in the future as yet.
Overall, even with the things that are missing, Eurogamer thinks the Nintendo Switch version of the game is a decent portable version of FIFA 18, but not the greatest home console version of the game. To me, that bodes well for ports of other popular games for the Switch, so yay!
Meanwhile, watch the Eurogamer video below for more details.
hard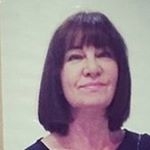 Latest posts by Michelle Topham
(see all)