How well does the Nintendo 2DS XL compare with the 3DS XL and the Nintendo Switch?
IGN unboxed the Nintendo 2DS XL today in a bid to compare it with the 3DS XL and the Nintendo Switch. So how did the new Nintendo 3DS variant fare? Pretty darn well, I'd say.
First, it is a larger version of the original Nintendo 2DS, which is nice. It is also completely 2D, which means even if you or your kids are playing a 3D game it will still only play in 2D. (Some parents do worry about that. Not sure why, as it has never been proven playing 3D games damages anyone's eyes including children's, but they do).
The design of the Nintendo 2DS XL is really pretty too. It's a clamshell design that makes it easier to hold, and it will come in a variety of bright colors when it launches.
It is also durable and solid, but very lightweight, and likely to last a long time. Even if your kids drop it or step on it.
So, for $150, that's a very nice thing.
That it is also equipped with a powerful processor that is going to make game loading times incredibly fast just adds even more pizzazz to the mix.
Design-wise, the Nintendo 2DS XL has the cartridge slot in the front, which is very different from the 3DS XL, and the SD card slot is right next to it.
It pops open easily as well. And that means no more needing to attack the thing with a screwdriver when you need to install a new SD card as you had to do with the 3DS XL, as the front flap gives you incredibly easy access.
All the controls are pretty similar to before as well, although the speakers are now in the front. Just make sure you don't have your hands covering them when you're playing and you should be okay.
Size-wise the 2DS XL is slightly smaller than the 3DS XL and much lighter, and quite a bit smaller than the Nintendo Switch. On top of that it has a much larger game library, as you can play all Nintendo 3DS, New Nintendo 3DS, and most Nintendo DS games in 2D on this handheld, which is likely to be a huge selling point for some.
It is also one of the cheapest Nintendo handhelds we've seen in a while, as well as almost a third of the price of the Nintendo Switch.
The Nintendo 2DS XL releases on July 28th.
Watch the IGN video below to see what it really looks like. Personally, I like it.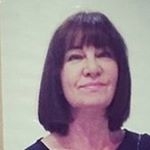 Latest posts by Michelle Topham
(see all)