I had no idea how much my parents were paying for cable TV in the United States until I got stuck in the country for a few months because of the COVID panic.
It was during my time staying at my parents' house that my father told me they paid $148 a month to Spectrum Cable just for the privilege of watching TV.
An amount I thought was outrageously expensive as they didn't pay for any premium channels, so I set about trying to find them a cheaper TV service but one that still offered all the channels, movies and TV shows they like to watch.
The high cost of Spectrum Cable
Since my parents had Spectrum Cable installed many years ago, the price has gone up and up every year.
This month, as if $148 wasn't already enough to pay for basic cable TV without any premium channels like HBO or Showtime, Spectrum has also announced another $3 monthly increase for every Spectrum Cable subscriber is coming in August.
That means, by dumping Spectrum, my parents have now saved the $148 they were previously paying every month, plus the $3 that would have been added to their bill from next month as well.
While $151 may not seem an enormous amount of money to some, it is a total of $1,812 per year or $9,060 over five years. That's half the cost of some cars.
Roku streaming services instead of Spectrum Cable
Once my parents had decided to dump Spectrum Cable, they went out and bought three Roku streaming media devices to plug into their HDMI-ready TVs so they could watch streaming channels instead of Spectrum Cable.
They now have Roku-ready TVs in the living room, family room and bedroom.
The price of each Roku streaming device was $40, so it was a total of $120 to outfit all three TVs. Each device comes with a Roku remote control, and each device took less than 10 minutes to set up and configure on each TV set.
Once they were configured, we downloaded the apps for the channels we would be interested in watching and then set to work finding just some of the movies and TV series we wanted to watch on them.
Roku offers many different apps you can download from the Roku store for free TV shows and movies.
Apps like Tubi TV — which has thousands of free TV shows and movies — Crackle, which offers thousands more free TV shows and movies — and similar apps such as Popcornflix, Film Festival Favorites, FilmRise, Pluto TV along with their very own The Roku Channel.
All of these channels stream thousands of TV series/shows and movies.
Roku also has educational channels like Smithsonian, TED Talks, NASA, The Great Courses Plus and many others. It even features a slew of news apps, including NBC, Fox News, CBS News, CNBC, Newsy and more, so you can also watch your favorite live TV news shows on it.
If sports is your thing, there are also hundreds of sports apps to choose from that allow you to watch live sporting events all over the world. Most without any charge at all.
In fact, most of the content on these "channels" is free to watch, with most of their content being freely available as long as you are willing to watch a couple of ads every episode.
With tens of thousands of TV shows, movies, lectures, travel programs, sporting events, educational programming, lifestyle programming and even channels for kids, once you get a Roku streaming device you will have hundreds of thousands of hours of programming at your fingertips for nothing more than the one-time cost of a Roku streaming device.
Dumping Spectrum Cable and subscribing to YouTube TV instead
Of course, many people don't want to dump Spectrum Cable because it includes channels like CNN, MSNBC, PBS, Food Network, AMC, HGTV, ESPN, Discovery, HGTV, National Geographic, TLC, TNT and The CW.
That is why most look for an alternative service that can provide them with the TV stations and services they would like to watch before they ditch Spectrum Cable.
My father chose YouTube TV, a streaming service that includes 90 channels in its monthly subscription. Channels include all those mentioned above, as well as a slew of other live TV channels for just about everyone's taste.
At $64.99 a month, it is still less than half the cost of Spectrum Cable, yet offers almost all the same channels. You can even sign up for premium channels like HBO, Showtime and Cinemax for an extra monthly cost.
Finally, as an added bonus, YouTube TV allows you to record any program you want to watch and store it on the service's cloud DVR storage. This is possible for an unlimited number of shows.
Each program can then be kept in DVR storage for up to nine months before YouTube TV erases it, giving you plenty of time to record anything you miss and then watch it in your own time.
You can also do a one-time set up to record specific channels. It will then record every hour of that channel until you tell it to stop. Perfect for things like recording your favorite football (soccer) games, cycling races worldwide, baseball and American football games.
My dad even recorded every event at the Olympics, then watched them all back at his own leisure.
In other words, when you consider the 90 channels available through YouTube TV plus the thousands of free app channels available from Roku, if you dump Spectrum Cable and choose Roku and YouTube TV instead, you will discover you have tens of thousands more movies and TV shows to watch than you had before.
The cost of Spectrum Cable versus Roku and YouTube TV
The cost of my parent's monthly cable bill was $148. Over a year, that is a total of $1,776, with the $3 monthly increase Spectrum Cable is implementing starting tomorrow, that would jump to $1,812 per year.
The cost of Roku and YouTubeTV is much cheaper.
Roku is only a one-time charge of between $25 and $50 for a Roku streaming device depending on the one you choose.
The cost of YouTube TV is $65 a month.
That means, in dumping Spectrum Cable and getting Roku and YouTube TV instead, my father will be paying $65 a month for YouTube TV, for a total cost of $780 for a year, plus a $120 one-time cost for the Roku streaming devices he bought.
In other words, for every TV show and movie my parents want to watch, along with being able to save unlimited shows and movies on YouTube TV's DVR storage, for the first year my father will pay $900.
That is a savings of $912 over what he was paying for Spectrum Cable.
Next year, as he will not have to buy Roku sticks, his savings for the year will be at least $1,032. If Spectrum Cable increases their prices again, he will be saving even more.
At this point then, dumping Spectrum Cable and picking up Roku and YouTube TV is a smart move for my parents as, with the money they save over the next year, they will be able to pay for at least one airfare from the U.S. to Europe – they can also access some of Roku and YouTube TV's channels when they get there.
And that is something they could not do with Spectrum Cable either.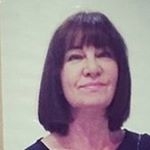 Latest posts by Michelle Topham
(see all)