The new anime series How Heavy Are the Dumbbells You Lift? (Dumbbell Nan Kilo Moteru in Japan) didn't sound like it would be my cup of tea, until I watched the first episode and was hooked.
'Onegai Muscle', the How Heavy Are The Dumbbells You Lift OP, also sounded like an intro that was silly enough I would probably fast forward through from then on.
Until, that is, I found myself humming the song hours after I'd watched the latest show.
So, no, it doesn't surprise me that the How Heavy Are The Dumbbells You Lift OP is now at the top of the Japanese iTunes Anisong chart.
After all, the anime itself just kind of crept up on us as far its' increasing popularity, and it looks like the series' OP did the same.
Who sings the How Heavy Are The Dumbbells You Lift? OP
The song was recorded by Ai Fairouz , the Japanese-Egyptian voice actress who also plays the show's protagonist Hibiki Sakura, and voice actor Kaito Ishikawa who voices Naruzō Machio on the show.
Fairouz also took part in a series of promo videos for the show as, yes, she is a bodybuilder herself.
Check out the first one — it's cute!
You can watch the intro animation for How Heavy Are The Dumbbells You Lift down below, and then dance around your living room to that cool and catchy opening track.
There is also a funny live action 'Muscle Video' that was uploaded to the Kadokawa Anime YouTube channel in an effort to promote the song below that.
Looks like that promotion worked well as, along with the series' OP hitting the top ITunes spot, the 'Muscle Video' has almost 3.5 million views and climbing as well.
Related reading: The Gabriel DropOut OP is crazy and cute — check it out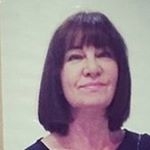 Latest posts by Michelle Topham
(see all)