I just proved it's possible to watch an entire YouTube video in Swedish, without knowing a word of Swedish, yet still understand exactly what the YouTuber was talking about and find it interesting and funny. Really. I did.
So who was the YouTuber, and why did I watch her video?
The Swedish YouTuber is a woman called Therese Lindgren who is, apparently, one of Sweden's most popular You Tube vloggers. Her channel has more than 124 million views, and she has picked up more than 336,000 subscribers to it since she first started vlogging in 2011.
Pretty amazing in a country that only has 9.8 million inhabitants, and with a couple of million other Swedish-speaking people scattered around Europe.
So why is Therese Lindgren so popular? She's one of a small legion of 20-something women from all over the world who create vlogs about fashion, make up, skin care and hair. Therese, however, also vlogs about vegan food, as she is a vegan herself.
Which comes to the reason I watched one of her latest videos today.
One of the people I follow on YouTube is another Swedish woman called Jenny Mustard. She is also vegan, but records all her videos in English. So, until this week, I had never watched a video in Swedish all the way through, as there really was no need.
But then Jenny Mustard uploaded a video called 'Testing Weird Vegan German Food', showing herself and her boyfriend David trying out odd tasting vegan food in Berlin, the city where they currently live.
The video was a collaboration between them and Therese Lindgren, as they sent her a box of similar weird tasting vegan German food so she could try it too.
And, yes, Therese Lindgren's attempt at eating weird vegan German food and recording herself while doing it was the video I watched.
But what was interesting about this video, other than Therese's reaction to the vegan oddities she sampled, was how much of it I could figure out just from her facial expressions, the myriad of Swedish words that are very similar to English, and the few English expressions she peppered in her conversation.
Therese started off her video with an introduction about Jenny and David, talking about the delicious vegan food Jenny cooks in her videos, that she lived in Berlin and how interesting her take on the minimalist lifestyle was. Yep, I understood all that in just the first 52 seconds.
Therese went on to try a sauerkraut drink, which was "hands down" one of the worst things she's ever drunk. She did better with a vegan liver pâté called 'Leberwurst', which she really liked, and another spread called 'Streich'. A spread she thought was very good.
But Therese's favorite thing out of the entire box of strange German vegan food? A bar of chocolate with a lemon cream filling, as it was "right up her alley".
Watch Therese Lindgren's taste test of German vegan food in the video below to see if you can also understand what she is talking about. I guarantee you will understand a heck of a lot more than you might think.
As for Therese? Even speaking in a language I don't understand, I still found her highly entertaining and very interesting to watch. So much so, I just subscribed to her channel. Who knows, I may end up speaking Swedish after all.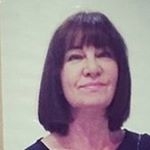 Latest posts by Michelle Topham
(see all)