What is Pid?
Pid is a very unusual platformer game. It stars Kurt, a teeny tiny kid carrying a blue backpack who falls asleep on an intergalactic school bus and suddenly finds himself stuck on a weird planet populated by extremely odd beings. Kurt is being chased by a man. A strange man but nobody really knows who he is. To escape him he must escape the planet. How? Run. Hide. And fight.
So, how long does it take to beat Pid? After all, that's what you really want to know, right?
After polling all my friends who have played it and playing through it myself from start to finish — twice, how long it takes to beat Pid depends on two things. How much time you spend admiring the gorgeous graphics and listening to the incredibly cool music and, of course, if you do a straight play through or if you decide to go for all the achievements instead.
How Long Does It Take to Beat Pid?
1) I played the game through once with just as fast of a run through as I could do. That time, it took me just over 7.5 hours to complete.
2) The second time I played it through, I spent more time noticing and admiring the graphics and went for all the achievements I could get. Total time? 9 hours and 54 minutes.
The eight friends I polled were somewhere around that time spread — the fastest being just over 7 hours and the slowest at just over 10 hours and 15 minutes.
Basically then, depending on what style of gameplay you prefer, you should be able to beat Pid in around 10 hours or less. But do spend time enjoying the graphics and the music — they're both absolutely stellar.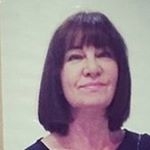 Latest posts by Michelle Topham
(see all)