If you are contemplating ordering a Nintendo Switch, you may have been holding off due to the seemingly small number of game titles available at launch. After all, why buy a new platform if you can only play a couple of games on it for the first few weeks?
With the latest Nintendo Switch games having been announced in the last few days, however, there are a few more titles than you might expect. At least, once you include all the games through March and into April.
Here is the full list of the nine launch day Nintendo Switch games announced so far, as well as a list of all the other confirmed games that will be showing up within a few weeks after that. Launch day, by the way, is March 3rd.
Launch Day Nintendo Switch games
1-2-Switch
Just Dance 2017
I Am Setsuna
Little Inferno
Human Resource Machine
The Legend of Zelda: Breath of the Wild
Skylanders: Imaginators
World of Goo
Super Bomberman R
March and April
Arms
Has-Been Heroes
Snipperclips, Cut It Out Together
Mario Kart 8 Deluxe
Puyo Puyo Tetris
Rest of the Year with No Set Release Date as of Yet
Rime
Minecraft
Minecraft: Story Mode
Splatoon 2
Disgaea 5 Complete
Dragon Ball Xenoverse 2
Skyrim
Super Mario Odyssey
Xenoblade Chronicles 2
FIFA
Fire Emblem Warriors
Rayman Legends
NBA 2K
New Shin Megami Tensei
Ultra Street Fighter II
Syberia 3
Sonic Mania
Steep
The Binding of Isaac: Afterbirth+
And, sure, compared to other platforms, the games for the Nintendo Switch may well be limited through at least the end of the year. If it is a success, however, you could suddenly find developers fighting to see whose' games get on the platform next, and could end up with more games than you ever had time to play. And wouldn't that be nice.
By the way, you can pre-order The Legend of Zelda: Call of the Wild on most major game sellers if you want to make sure you're set to start playing as soon as the Switch hits shelves.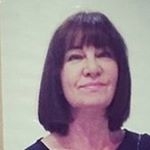 Latest posts by Michelle Topham
(see all)