If you are like most fans of actor Josh Hutcherson, you have probably watched every one of his 'The Hunger Games' interview you can lay your hands on. While that is fun for the fans, doing the interviews hasn't apparently been a huge amount of fun for Hutcherson, who told Jimmy Kimmel this week how many interviews he has actually had to do over the years the movies have been in production.
According to Hutcherson, with four Hunger Games movies, press junkets in at least seven cities for each one, and a slew of other interviews connected to the release of each film, it is a huge amount of interviews.
Josh Hutcherson fans are stalkers
As Hutcherson said, it's also extremely boring.
"When you have to sit down in a room for six hours straight, and answer the same questions over and over again, it's monotonous. It's crazy."
So how many interviews has Josh Hutcherson done for 'The Hunger Games' movies? Watch the video below to find out. And then feel happy for him that he has survived them all.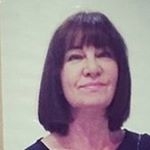 Latest posts by Michelle Topham
(see all)