How many people played in the 'For Honor' beta?
Ubisoft has released the figures for how many people played in 'For Honor' beta over the weekend, and it is probably even more than you think.
According to the French video game company, the 'For Honor' four-day beta had more than six million players, with 1.8 million on PC. Players also logged over two billion minutes (yep, Billion) on consoles and PC.
During the beta, players were allowed to try nine of the game's 12 heroes, four game modes and six maps, so there was plenty to keep them busy.
By the end of the beta, The Knights Faction were the winners in Faction War. Those players that chose the faction will get Emblems of Power with gold frames at launch.
'For Honor' is out today on PC, PS4 and Xbox One and, from what several critics are saying so far, it is very much looking like the game is going to be a huge success. Flaws and all. Especially when it comes to the multi-player mode, which critics are raving about.
And do be sure to watch the first six hours of 'For Honor' gameplay from MKIceAndFire in 1080p HD in the video below if you really want to see how the game plays. Because, yeah, while it looks brutal when it comes to getting used to the game mechanics, you've got to admit, it's an exciting and beautiful looking game.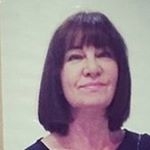 Latest posts by Michelle Topham
(see all)