How many copies of Red Dead Redemption 2 have been sold? A helluva lot
According to Rockstar parent company Take-Two Interactive, action adventure game Red Dead Redemption 2 has sold more than 24 million copies since the game's release last October.
That huge number is just on two consoles — PlayStation 4 and the Xbox One — the only two platforms the award-winning game is available on at the moment.
The 24 million number came up in last night's earnings call, when Take-Two announced earning results for the fourth quarter of the 2019 financial year.
The company's reps also mentioned Red Dead Redemption 2 performed, and continues to perform, much better than they ever expected.
Then again, if you saw what happened during the first weekend it went on sale, as players raved about the graphics, the story, and the fun they had playing it, it shouldn't have been any surprise the game had already made more than $725 million before the weekend was even over.
And, as if that wasn't enough good news for the company last night, Take-Two also announced the game's companion Red Dead Online will be leaving beta before the end of June.
According to CEO Strauss Zenick, Red Dead Online is performing better than GTA Online at the same stage of development, so it is likely big things are expected from that in the financial arena as well.
It is not just the success of Red Dead Redemption 2 Take-Two was so happy about last night either. Apparently, Grand Theft Auto 5 is still seeing high sales more than six years after its initial release, with a total of more than 100 million copies now sold worldwide.
In other words, Rock Star continues to rock both players and its investors.
Meanwhile, if you haven't yet bought Red Dead Redemption 2, check out the first video in The RadBrad's very long and full play through of the game below.
I'll bet you can't leave it just at that, though, as this amazing game is well deserving of the 24 million copies it has already sold.
Related Reading:  This Red Dead Redemption 2 walkthrough is the full game, and sooooo much fun!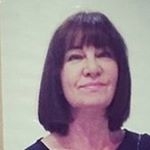 Latest posts by Michelle Topham
(see all)