With all the latest news about PlayStation 4 versus Xbox One, you might be worrying about the cost of games. After all, if the PlayStation 4 is $100 cheaper than Xbox One, is Sony going to make up that money by increasing the cost of games? Nope. Absolutely not. In fact, Sony has just made an announcement about some upcoming games on the new PS4. So, how much are PlayStation 4 game prices going to be?
According to Sony (and the video below from IGN), PlayStation 4 games purchased at retail will cost $59.99. No increase there from PS3 game prices, I'm happy to say..
But….that doesn't mean all PlayStation 4 games will be $59.99, as the game prices Sony gave are only applicable to four games currently — Killzone: Shadow Fall, Driveclub, Knack and Infamous: Second Son. So other PS4 games could be higher (although I'm betting Sony games won't be, as Sony really is going in for the kill with the Xbone), as they can't always control what developers want to charge.
Good news so far, though, eh?
For more on PS4 game prices, watch the IGN video below.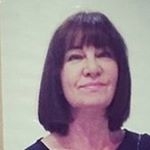 Latest posts by Michelle Topham
(see all)