With Valve just announcing their upcoming release of an all-in-one portable PC solution called the Steam Deck, after fans have taken a look at the gorgeous device, there are likely to be two questions foremost in their minds.
How much is the Steam Deck, and when can you buy it?
Interestingly, as beautiful as this thing looks, and as powerful a piece of kit, price-wise the Steam Deck is extremely reasonable.
For the 64 GB model, you will pay $399. That includes eMMC internal storage and a cool carrying case.
If you have a little more money to spend, you will be able to grab the 256 GB model for $529. That will come with an NVME SSD, faster storage, an exclusive Stream Community profile bundle and the carrying case.
And, for those who really want the best Steam Deck available, $649 will grab that for you. For that price, you will get an 512 GB NVMe SSD, premium anti-glare etched glass and an even cooler carrying case.
With the Steam Deck, you will be able to play any game in your Steam library no matter where you are. The 7″ screen and the 720p native resolution will make them look nice.
As the Steam Deck also comes with two precision track pads, you will have no problem playing those games in your library that are a bitch to play with a controller.
The Steam Deck itself features a custom APU with an AMD Zen 2 + RDNA 2, all of which is optimized for hand-held gaming, and looks like it could be the definitive device for a hardcore Steam gamer who wants access to all of his games at all times.
When can you buy a Steam Deck?
Even though Valve is now talking up their upcoming gaming device, the Steam Deck will not actually be available for purchase until some time in December.
When it is, only people in the US, Canada, European Union and UK will be eligible to buy one. At least for now.
You can reserve one beginning tomorrow (Friday, July 16th) at 10am PDT, but you must have made at least one purchase on Steam before June, 2021 to be able to do that.
Otherwise, you won't be able to reserve one for at least the first 48 hours as, by doing this, Valve believes it will help stop resellers from buying up all the units available.
Once your reservation is in, you will be placed on a waiting list. When the Deck is ready for shipping, you will receive an e-mail and the entire cost of the deck will be charged to your chosen mode of payment.
There is a fee to reserve a Steam Deck, but it will be applied to the cost of the device once it is released.
Is the Steam Deck worth buying?
Before you place an order, check out the two videos below.
The first is from IGN, and should answer many of your questions about how well the Steam Deck handles, what it looks like and the differences between each model.
The second video is also from IGN, and will get you answers on a slew of questions about the Steam Deck from the development team at Valve themselves.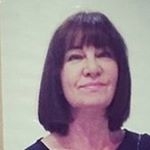 Latest posts by Michelle Topham
(see all)