How much is The Umbrella Academy 6-piece figurine set?
If you ever for one second think that the figurines you have collected over the years were just a waste of money, you might want to look at The Umbrella Academy 6-piece figurine set that was released in 2009.
The set is of six characters from the popular comic book series, all between 2 inches and 5 inches in height, and packaged in a cute dome-shaped box with an umbrella covering them.
I checked on the price of the set today after hearing The Umbrella Academy is being turned into a 10-episode Netflix series (see IGN video below), and I remembered how cool I thought the set was when I first saw it.
Now this set of collectible figurines retailed for just $39.99 when it was released. So what is it going for now?
A heckuva lot more money than you might expect.
If you are in the U.S., you are getting the cheapest deal of all. That 'deal' is on Amazon, where you will find The Umbrella Academy 6-piece figurine set currently selling for $592.912. (Edit: December, 2018 — The set is no longer available, so some people have more money to spend on figurines than I do!)
If you live in Europe, however, you are not so lucky as Amazon Germany sells the set for 834.36 euros, which at today's exchange rate is the equivalent of $973.95. Yikes!
Of course, as soon as The Umbrella Academy arrives on Netflix and becomes another hit for that streaming service, as  you know it will, you can expect the price of that collectible set to rise even more. Until they release a new set, that is.
So you might want to buy it now.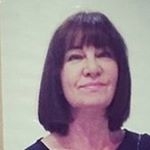 Latest posts by Michelle Topham
(see all)