How much money has Pokemon Go made since release in 2016?
If you are one of the 752 million people who have already downloaded the free-to-play Pokemon Go since its release last year, you might be wondering how much money did Pokemon Go make since then?
After all, even though a large number of video game journalists have kept insisting the game is dead, it is still happily chugging along with a big update released just a couple of weeks ago. So people are obviously still playing it so  it must be making money, right?
Let's just say you are probably going to be blown away by how much money the game has made in the 12 months since release. The total?
Over $1.2 billion and counting. Yep, that's billion with a 'b'. And, while $950 million of that revenue was in 2016, that still means around $250 million has been earned this year. More than most video games make in a lifetime.
Because, apparently, if you make a free-to-play game and then offer cool in-game items to purchase, people do spend money on them. Even if not everyone does, with 752 million people having downloaded your game worldwide, enough did that Pokemon Go has made some mega money.
The latest Pokemon Go earnings figures come from Apptopia, an online service that offers data mining to anyone that signs up for it.
They also say Pokemon Go's main audience is mainly men, with 60 percent of total players being male.
And the age group that played it the most? Those aged 19 to 34, as 38 percent of people who downloaded it were in that age bracket.
So how many people are still playing Pokemon Go a year after release?
60 million people a month played the game last month (June, 2017), and one fifth of them opened up the game every day.
So is Pokemon Go dying?
Not even remotely true.
For more on the latest Pokemon Go update, watch the Trainer Tips video below. He also has some thoughts on what may be coming up for the Pokemon Go first year anniversary later on in the week.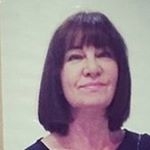 Latest posts by Michelle Topham
(see all)