When a new Star Wars movie is released, it is pretty much a given that it will make so much money at the box office in the first few weeks you would kill just to have a fraction of one percent of that income. The new Star Wars movie Rogue One: A Star Wars Story is no exception as, not only has it already made a boatload of cash at the box office, but it is also the second-highest grossing film of 2016 behind the massive hit Finding Dory.
So how much money has Rogue One made at the box office so far? A ridiculously huge amount in the United States in domestic receipts, and almost as much internationally.
In fact, in the last week alone, Rogue One has made $49.5 million at the U.S. box office, for a cumulative total so far of $429.4 million. At the international box office, the film has grossed $45.8 million this week for a cumulative total of $350 million.
The total amount Rogue One has made since it was released in the U.S. on December 16th? $774.9 million. Crazy, eh?
For the top 5 grossing movies at the box office this week, including Rogue One which, of course is at number one, watch the Hollywood Reporter video below.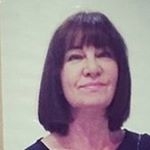 Latest posts by Michelle Topham
(see all)