As an avid buyer of Samsung products, and of their mobile phones, I'm excited about Samsung's Gear VR, the virtual reality headset in development with Oculus. The headset will be released on November 20th and from reviews I've read so far, it's looking like this is going to be epic.
The Samsung Gear VR works with Samsung Galaxy Note5, Galaxy S6 edge+, and the Galaxy S6, and with games like Land's End, Dead Secret and Gunjack, as well as with the entire Netflix library of TV shows and movies.
Samsung has even redesigned the Gear VR so it's 22 percent lighter than previous versions, which means it's going to be a lot more comfortable to wear. The touchpad is supposed to be easy to use as well.
So how much is the Samsung Gear VR going to cost? It's freaking cheap, as it's retailing for only $99 in the US. Not bad for such immersive gameplay I'd say.
Now that's a Christmas gift somebody can buy me.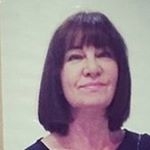 Latest posts by Michelle Topham
(see all)